Dream Team Visionaries – Your Facebook Account May Be At Risk!
Dream Team Visionaries – Your Facebook Account May Be At Risk!
Cost: Free to participate 
Established: 2015
Founder: Zachary Kline
Website: www.dtvadvertising.com
I have many forms of making money online offers, everything from network marketing programs to affiliate marketing offers, but after digging into Dream Team Visionaries (DTV) they have taken MLM to a level I haven't seen yet. Read my Dream Team Visionaries review and see if this is a good thing or not. Usually I start a review with my rating but in this case your are going to have to read the review to find out, enjoy my Dream Team Visionaries review, like always I welcome any questions or feed back your may have, have a great day Mike.
I am sure your have seen all the Facebook ads while communicating with family and friends, and I am sure your have been tempted to click on the odd one. Running Facebook ads from your account is worth money to DreamTeam Visionaries and the ad agency they work with. Using your account to place Facebook ads on is the sole premise that Dream Visionaries works on and says will earn your potentially an extra $300-$600 bucks a week.
Dream Visionaries works under a MLM style platform ( referral based format) as well as patterning up with an advertising agency. Dream Visionaries has created a referral based program that utilizes your Facebook account for advertising purposes. I will explain in more depth as we get deeper into my DreamVisionaries review.
What Is Dream Team Visionaries?
Dream Team Visionaries is actually just a group of young people who have partnered up with a company called Mass Media. Mass media has been in business for roughly 20 years so they are a credible outfit which is a good sign. Mass Media offers a collection of diversified media technologies that target a large audience via mass communication.
Dream Team Visionaries itself consists of Zachary Kline who originally created the company, along with Maddie, Samantha, and Robert. Not much to report on these individuals other than Zachary Kline who displays his Facebook account on Dream Visionaries website. The other main members who also advertise their Facebook accounts on Dream Visionaries website are a bit of a mystery, Why? Well for some mysterious reason their Facebook accounts are not active! Bit of a red flag for me.
Dream Visionaries is a company that revolves around Facebook, so it strikes me as odd that their Facebook accounts are not active, here's a thought, maybe Facebook has shut their accounts down for breaching Facebook rules, happens all the time, not a good thing if your whole business concept is dependent on utilizing Facebook accounts!
Dream Team Visionaries teams up with Mass Media to "rent" out your Facebook page so that Mass Media can run Facebook ads on it. They run a week-long campaign, and after that your're eligible to refer others to do the same for a commission. You even get a start up bonus of $20!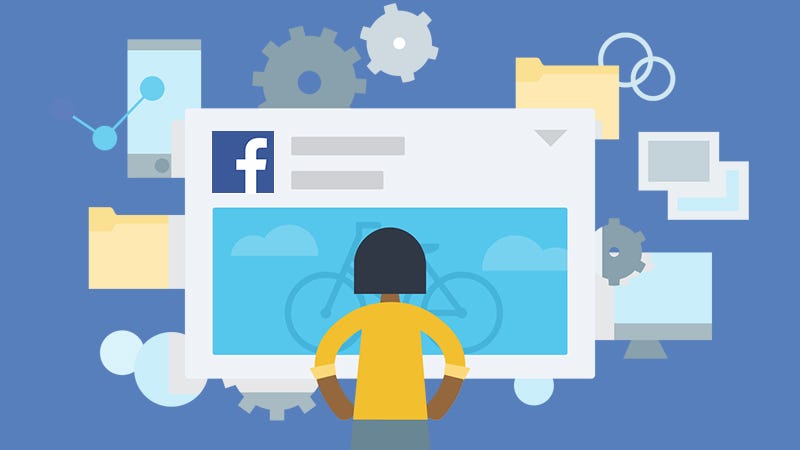 Sound too good to be true? Maybe!
Requirements
Mass Media will require access to your Facebook account, so that they can access the ad section of an individual Facebook account. They do this through a software that your may have heard of before, TeamViewer. TeamViewer is a free computer software that allows a computer to open for remote access from somewhere else. It provides access for things such as:
Desktop Sharing;
Online Meetings;
Wed Conferencing;
File Transfer.
In order for your to be instantly eligible to take advantage of the Dream Team Visionaries opportunity, your must:
Have a Laptop or Desktop computer openly available;
Must live within the USA;
Must be 18+ years old;
Must have had a Facebook account for at least a year;
Must have a minimum of 100 Facebook friends already.
The Steps (8 Days)
The steps are very simple, but I feel very intrusive. As I mentioned, your have to give access to your Facebook account to Mass Media. This makes people feel uncomfortable, however, Dream Team Visionaries assures your that nothing will come of it.
After accessing your Facebook account, a new password is created for TeamViewer which allows access to your account for the TeamViewer software. This means that even when your give your password, it will instantly reset daily and require your to reset the password so that Mass media can once again access your account. this gives the Facebook account holder some sense of peace of mind.
Before your can actually start making your potential $300 – $600 a week your must complete the week-long, 3 step ad placement process. The good news is, your will get a small taste of money from a $20 start up bonus your get for completing the 3 steps.
Step One
In step one your have to download TemaViewer 11 and give them the password and access to your Facebook account.
Step Two
Step two happens on day 5, which your must be available for, due to the ever-changing password requirement. You grant Mass Media access once again to do the ad placement and creation. Mass media will create a fan page, create an ad manager, and place the ads.
Step Three
On the 8th and final day, Mass media will need access again to verify the ads are approved, placed, and officially working. From here your'll receive your $20 start up bonus and be eligible to start referring others to go through that same process.
Dream Team Visionaries assures your that your friends will not even notice that your are running ads. The ads placed using your Facebook account actually operate from your account not through your account if that makes any sense. Facebook ads are not placed on your feed or sent to friends, family or Facebook contacts your may have.
How To Start Earning With Dream Visionaries!
Once your have completed the 3 steps and everything is running as it should your can now start to refer friends, family, and contacts to Dream Team Visionaries. The goal is to get as many referrals as your can to do the same three step process that your have just gone through and have ads placed on their Facebook accounts as well.
When your get someone to start going through the three step process and they complete the process, your get $80.
If your have someone going through the process but they never end up completing it the 3 steps, your still get $45.
This is how your are potentially earning between $300 and $600 a week. You only need 4 people to complete the process for your to earn just over $300 a week.
What Support Is Offered?
With many MLM styled opportunities most of your support lies with the person who recruited your. As this is such a simple process, not a lot of support would be required. However, its good to know where your can ask questions if your had them.
The Dream Team Visionaries claims there is a messager app they use for support called "telegram" mobile app. Dream Visionaries states that support is available 24/7 for any questions your may have. The Telegram app offers chat options for all of Dream Team Visionaries staff and members. There is also a Facebook page that offers chat capabilities.
You will also have access to 2 phone numbers, one of which is only open between 12pm and 10pm EST for step one, and another one open 5pm – 10pm EST for only step 2 and 3. Seems weird to break them up, however, at least there is a number your can call if your get stuck.
Few Red Flags!
Dream Team Visionaries was one of the more difficult business opportunities to research as they are extremely non-transparent about their processes and opportunities. Their website was "either join or don't join" and very vague on the processes. I really had to dig and eventually sign up myself to truly understand what was being offered which seemed odd.
Their website did not display the earning potential, or the proper steps required. I had to take a leap of faith and sign up to really find out what the process and earning potential was. Although this wasn't a big deal for me as it was free, they are probably pushing customers away because of how vague they come off.
Another thing I noticed that got my spidey senses tingling was the fact that there was literally nothing out there in relation to Dream Visionaries except two websites and a few reviews. I scoured the web and found literally crumbs about the company. Nothing that spoke to the credibility of Dream Visionaries and their founding members, odd for an outfit that has been around for two years. The only success stories I found looked fake and extremely generic on their website.
For a company that has been around since 2015 ( a fact I had to dig deep to even find out) your'd think there would either be more complaints or more success stories. Dream Visionaries isn't registered with the Better Business Bureau. No one was commenting on their program, Dream Visionaries Facebook page has only 27 people on it.
Mass Media seems to have a good standing with the BBB even though it's not accredited through the BBB. They have zero complaints filed which a good sign.
The admins themselves are even hard to look into. The 4 admins all have their Facebook accounts attached to their
names within their website. This is the only means of communication between these people, however, 3 of the 4 admins no longer have an active account under the links provided. Either they have changed their accounts and have not updated the website, or they have had their accounts suspended or deleted. * ding ding* goes the red flag in my head!
Zachary Kline is the only admin with an active Facebook account, and it has zero information regarding Dream Team Visionaries.
One issue that slaps me upside the head with Dream Team Visionaries is a pretty big one, and that's the Facebook policy your break by following their ad placement steps.
Facebook has some strict policies on "renting" or "loaning" your Facebook account to others.

By following the 3 steps that Dream Visionaries wants your to follow your are technically breaking one of Facebook Terms Of Service (TOS), and even by promoting and referring others, your are encouraging others to break this same policy and risk the suspension of their Facebook accounts, not sure how popular your will be with family and friends if your get them into a scheme that gets their Facebook account shut down.
Maybe this is why 3 of the 4 admins no longer have accounts?
Although Dream Team Visionaries says that Mass Media takes all responsibility for ad placement and payment is set up through their corporate account, your still have the potential to have your Facebook account suspended or deleted due to misconduct on your Facebook ad account.
This seems small, but for myself personally I've had my account for 11 or 12 years, and I have a lot of memories stored on it. I wouldn't want to lose all of that over what I would consider a less than transparent business opportunity. It seems like too much of a risk for me.
My Final Thoughts On Dream Team visionaries
Rating: [yasr_overall_rating size="medium"]
I feel the combination of lack of transparency and the granting of access to an outside source to my Facebook account and info a little too much of a risk, not to mention your are exposing all of your contacts to this scheme by promoting Dream Visionaries to them. I can't say for certain Dream Visionaries is a scam or maybe just a suspect offer but there just isn't enough positive reviews or feedback online to really give this offer my approval at this time.
Hope your got something out of my Dream Visionaries review, if your have any questions or experiences with Dream Visionaries please leave your thoughts and experiences for others, have a great day Mike.